About Our Pittsburgh Storage Business
We're a customer-focused, family-grown business whose founding partners have deep ties to Pittsburgh and a history of self storage Pittsburgh operations. We know the significance of the black and gold colors that make up our logo – they represent a city of passionate people who are as committed to hard work as they are to the people around them. As your fellow Pittsburghers, we're dedicated to providing a quality product, an unparalleled experience, and superior customer service.
Read more about the fascinating history of our building.  Also, you'll be happy to know that City Center Self Storage is one of the most progressive storage facilities in the country.  We are in the news regularly, often to discuss the innovative ways we serve our customers.  We are the central point of operations in Pittsburgh for Bikes for the World, a progressive charity delivering used bicycles to people in developing countries enhancing their lives and livelihoods through better transport.  If you are a fan of Storage Wars, sign up here and we will send you email alerts about upcoming auctions.
Rooted in History…Ready for Today
Our facility is located in River Walk Corporate Centre, formerly known as the Pittsburgh Terminal Warehouses, a historic Pittsburgh storage facility on the South Side. Built in 1906, the structure cost over a million dollars to build, took more than two years to complete, and kept two independently-owned brick yards working throughout construction. The convenience of forty-eight operating freight elevators kept tenants coming to the space to store their goods throughout the depression and WWII, and, as one of the most secure spaces for Pittsburgh storage, the 6th floor was even used to store ammunition and ordinance for the War Department. Recent renovations transformed the historic complex into a cutting-edge office space for architects, photographers, and entrepreneurs, and established it as a strong stable of local, family-owned businesses.
Making a Difference in People's Lives – Through Bikes for the World
City Center Self Storage is proud to be the center of operations for Bikes for the World in Pittsburgh, acting as both an individual drop-off point and central storage area for other community-based collection drives.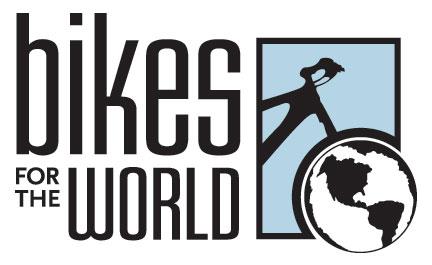 Bikes for the World (www.bikesfortheworld.org) is a US-based nonprofit humanitarian organization and volunteer network that collects over 13,000 used bicycles and delivers them to community programs in developing countries.  Bikes for the World donates all product to nonprofit organizations in receiving countries.  Repair is done in the receiving countries which builds job skills and provides employment.  The reconditioned bicycles provide affordable transportation to laborers, teachers, students, farmers, health workers, and small business owners, enhancing their lives and livelihoods through better transport.
City Center Self Storage accepts bicycle donations during our normal business hours.  We ask for a $10 donation to help get your bike safely overseas and into the hands of a new foreign owner.
Sign Up Here for Storage Auctions
When storage units are abandoned, the Pennsylvania Self Storage law allows us to auction the contents to collect the fees we are owed.   Storage auctions Pittsburgh at our facility have never been easier because we use Storage Battles, an on-line auction service which makes bidding easy.
You can review multiple pictures of each unit for auction and bid from the comfort of your home. When we have active auctions, you will be able to view them from this link.  Fill out the form below and we will e-mail you each time we schedule a storage auction at our facility with a link to review pictures on Storage Battles.
Here's Who's Talking About Our Self Storage Business
Check out what others are saying about City Center Self Storage, Pittsburgh's favorite self storage business