To some, insurance is just another added expense.  To others, it's peace of mind.
I'm a firm believer in the value of insurance, so much so that I've made it my profession.  I help people gain peace of mind every day in my role at the Personal Sales Department at Liberty Mutual in Pittsburgh.
When the team at City Center Self Storage invited me to write this blog post and help explain the importance of insurance in Pittsburgh self storage facilities, I jumped at the chance.  Self storage facilities present a great opportunity to help people understand how insurance works, why they need it, and how to understand the coverage they have.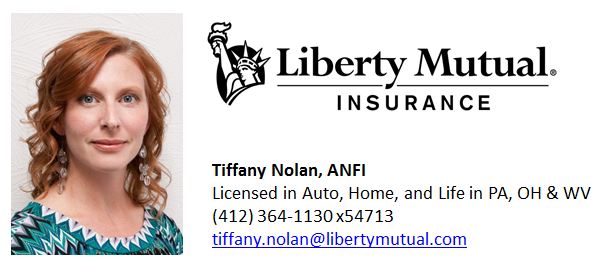 The bottom line with self storage in Pittsburgh or anywhere else is that you are putting your belongings in someone else's facility.  Whose insurance covers you if something goes wrong?  Is it your insurance or is it the self storage facilities insurance?
You're probably now asking yourself, "I have homeowners/renters insurance.  Will my policy cover my possessions while they are in self-storage?"  As with many things in life, the answer starts with "it depends."  This is a gray area because you want insurance on your things, but while in self storage, they are under someone else's protection.
What is the self storage facilities role in this?  They are a business and they can only protect their assets and their liability risks.  It is not possible for them to extend coverage to you as a client under their commercial insurance policy.  So unless you have insurance that covers your belongings while in self storage, they are unprotected.
What's the risk in a self storage facility?  The answer to that question begins with another great phrase "it varies."  Outdoor self storage facilities have a greater risk than indoor facilities with climate control like City Center Self Storage.  They are more prone to water leaks and pests and a chain link fence is not nearly as great a protection as the three layer security system at City Center Self Storage.  Indoor facilities are not all the same either.  Leaking pipes have been known to cause damage.  Ask hard questions of the facility manager when you go to check out a storage facility.  Take along the buyer's guide City Center Self Storage created to help you.  Bottom line is that, even at the best facility, you still need insurance to protect you against risks you can't foresee.
So if you are going to put items in a Pittsburgh self storage facility, call your homeowners or renters insurance agent first and ask if your policy covers your belongings while in self storage.  While you have them on the phone, ask for a policy declarations page as the best Pittsburgh self storage facilities like City Center Self Storage require all clients to have insurance and you'll need that declarations page to prove coverage.  The City Center team has done a great job of spelling this out for you on the insurance requirements page of their website.  They even offer insurance if you don't have a policy or have coverage that includes self storage.
And if you find out your current policy doesn't cover you, give me a call before you change policies with your current carrier.  I might be able to get you better coverage for less money.